May this month be better than the last for all of us. Jumping right in to business. Weather is a huge issue this time of year. It is very hard for me to mop after every class so if your class requires you wear tennis shoes please don't wear them to the studio, put them on when you get here. This helps more ways then one and is very much appreciated. If you have to question whether class is canceled or not due to weather please check Facebook or give me a call/text at 970-576-0952. Fundraising!!!! We are need your help. Lets make this studio even better with new resources to make the best out of each of the classes. We can do it <3 Fundraiser Starts 2nd week of February.
This month I am so happy to announce that Gavin Hamilton is having a Hiphop workshop. The 21st of February. The class will be $10 and will be separated by ages. Ages 9-12 will be from 5PM - 6PM and ages 13- 17 is from 6:15-8PM. This is a great opportunity to learn from a different instructor as the more you have the happier you'll be. Or at least that how I felt growing up. Class will be first come first serve basis because there is limited spots available. Sign up today!! A little bit about Gavin.....
I started dancing at age 5. Michael Jack was is my biggest inspiration along with usher and Chris brown. I'm from Greeley Colorado and I also tried out for SYTYCD in 2008, Im the founder of the hip hop dance group The Untouchables who have performed with The OKC Thunder in 2016. I love dance, hip hop especially and the freedom it gives with the confidence it keeps me young, I'm excited to bring some high energy hip hop to new generation of dancers. As of March 1st prices will go up $5. Contracts will be honored for the remainder of their term. There is a discount if you refer someone and the sign up so tell all y'all friends. Discount applied after their first payed month. Also, it is very important to wear the proper shoes for class. Wearing socks is ok for a couple of classes but they are very slippery and don't have the grip that should be there to assist with turns, jumps etc. If you are borrowing shoes from the back of the studio, please put them back on the shelf neatly as you found them. Also I've had many shoes disappear from the studio. Please look through dance bags and see if any have made their way in there. Thank you so much. Dance clothes donations. Please I ask I f you have any outgrown dance clothes/ athletic wear I'm starting a dance closet for any of the dancers that need some dance appeal.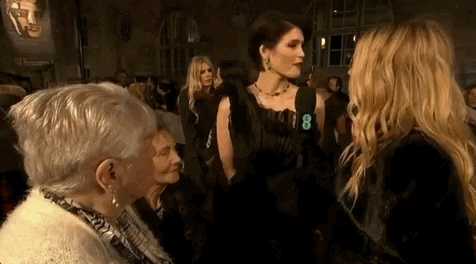 Dance tuition is due the 25th of the previous month. Example February was due on the 25th of January. As of the 5th a $10 late fee has been added to your bill. I love feedback. There is a baby blue glittered box on my desk that is hungry for any comments, concerns, compliments or suggestions. Please feed it! If you read this whole newsletter please send me an email to claim a free dance bracelet.